Answering Services for Home Service Companies
Every business owner knows that customers expect you to answer fast when they call. Otherwise, they'll start reaching out to your competition, an especially dire situation for small businesses where every potential client makes a difference. That's why you should team up with call-handling services like Answer My Business Calls.
Our phone answering and scheduling services make life easier for the one-person operation or if you have a small team. Instead of rushing to answer calls while on another job or missing out on clients due to availability issues, our representatives are available at all times. So even when you're asleep, our call-handling services will set you up for success! With Answer My Business Calls on your side, you can enjoy hassle-free virtual staffing solutions without hiring and training an in-house employee.
Contact us today for an answering service for all your home service needs. We're available for you just as you're available for your clients, ready and willing to answer every question. Check out our pricing information, or start your free trial today!
Answering Services for All Home Services
Our call handling services strive to support all home service industries. We'll immediately connect your customers with a receptionist who answers calls the way you desire. Our receptions are versatile and skilled, and our answering services for home services make life easier for all home service professionals. We are your place for a quality answering service; these are just a few of the home service industries we work with:
Electrician Answering Service
Construction Answering Service
Plumber Answering Service
Roofing Answering Service
Pest Control Answering Service
Landscaping Answering Service
Painting Contractor Answering Service
Handyman Answering Service
Tile Installer/Regrouting Company Answering Service
Junk Removal Answering Service
Mason Answering Service
Appliance Repair Answering Service
Bathtub Liners & Refinishing Answering Service
Locksmith Answering Service
Mobile Auto Repair Answering Service
Property Management Answering Service
Chimney Repair Answering Service
Shower Door / Glass Company Answering Service
Solar Panel Sales Service Answering Service
Air Duct Cleaning Answering Service
Arborist Answering Service
Window Replacement / Repair / Cleaning / Tinting Answering Service
Carpet Hard Surface Cleaning Answering Service
Contractor
Scheduling
Software
That
Makes
Appointments
Easy
The heart and soul of our call handling services are our skilled representatives, a virtual office at the push of a button. But we also make your life easier with our proximity contractor scheduling software. Our software allows our agents to schedule appointments by location, giving your company the ultimate flexibility to maximize each day, month, and year.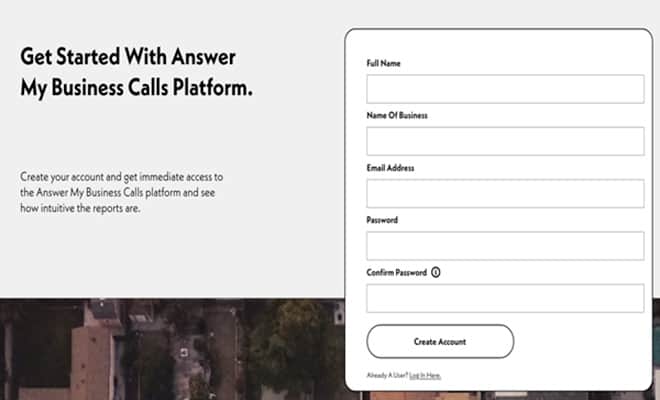 Creating your free account is as easy as entering your name, the name of your business, and creating a password, giving you immediate access to our advanced call handling services for home service professionals.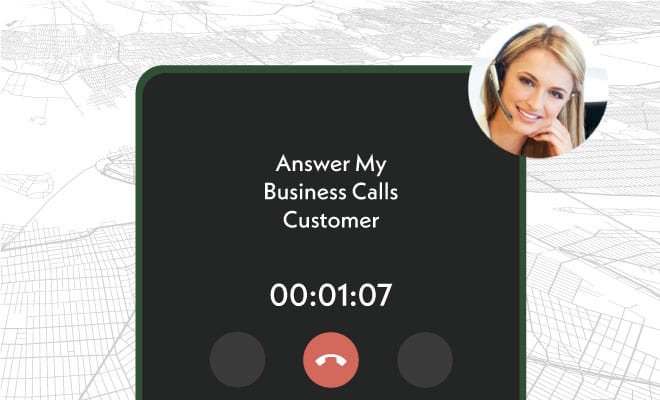 Answer My Business Calls immediately connect your customers to a professional receptionist who fields calls from clients using the parameters you request. As your phone answering and scheduling service, we notify you through the Answer My Business Calls platform and an instant text message of new appointments or customer requests and help manage your schedule more efficiently. In addition, answer my business calls can categorize your calls by the level of importance and route those calls as requested.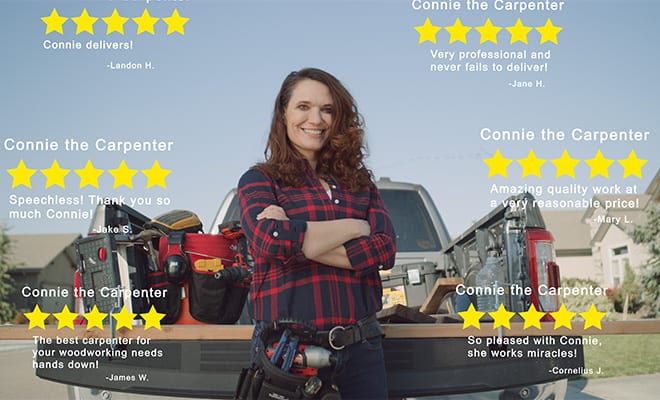 We
Help
Transform
Your
Business
When you use our scheduling software, you'll be able to focus more on quality service and less on appointment management. And with our Connected Colleagues Network, you'll become part of a linked network of local contractors who share reviews about clients and can remotely create an appointment for one another's services while informing you of customer expectation levels.
Our After-Hours Phone Services Cover You When You Need Them Most
Waking up to answer service calls after a long workday is never a positive experience. But you also don't want to risk losing potential clients that can help your business grow. So how can a business owner bridge the gap between enjoying your well-deserved rest and not losing clients
Our after-hours phone services cover you when you can't. When you're asleep, we have receptionists available to do the work for you. With the detailed information you provide, we'll immediately master everything your home services company can do, giving you the peace of mind needed to enjoy your personal time or give projects your undivided attention.
Our answering service for contractors eliminates the need to constantly check your paperwork to determine your availability. In addition, map View allows you to view all your appointments simultaneously, create new appointments near your current appointments, and make your driving routes more efficient.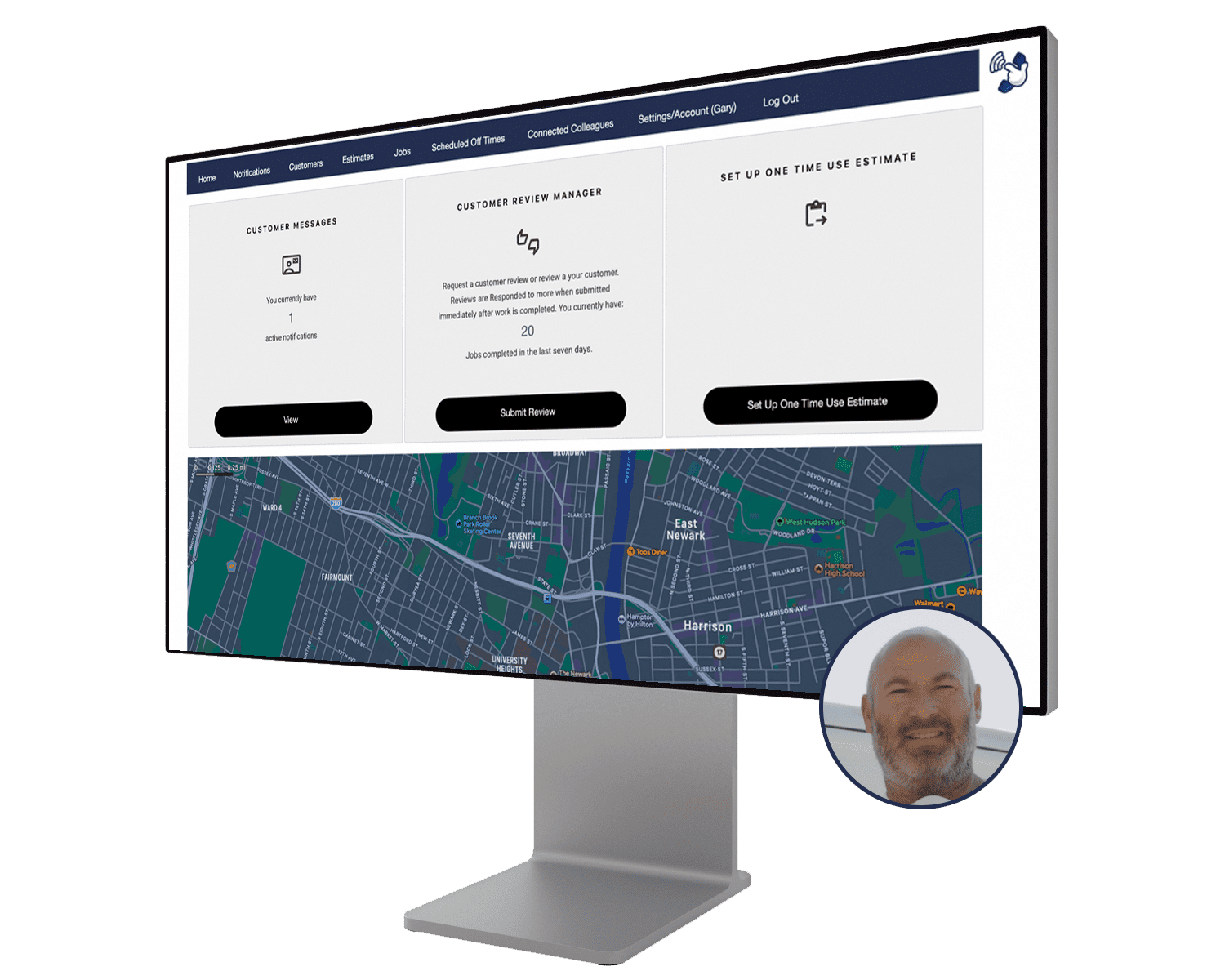 Reduce Wear & Tear On Vehicles
Take control of your online reputation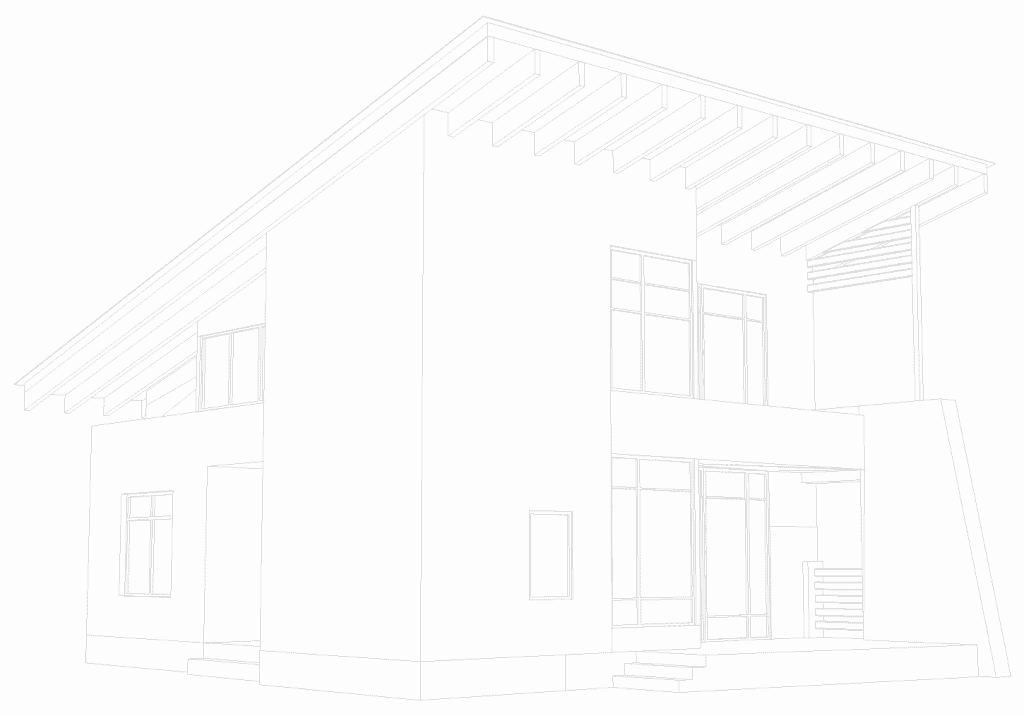 Increase Your Google Review Rating
Improve Your Customer Lead Quality
Increase Referrals & Retention Rates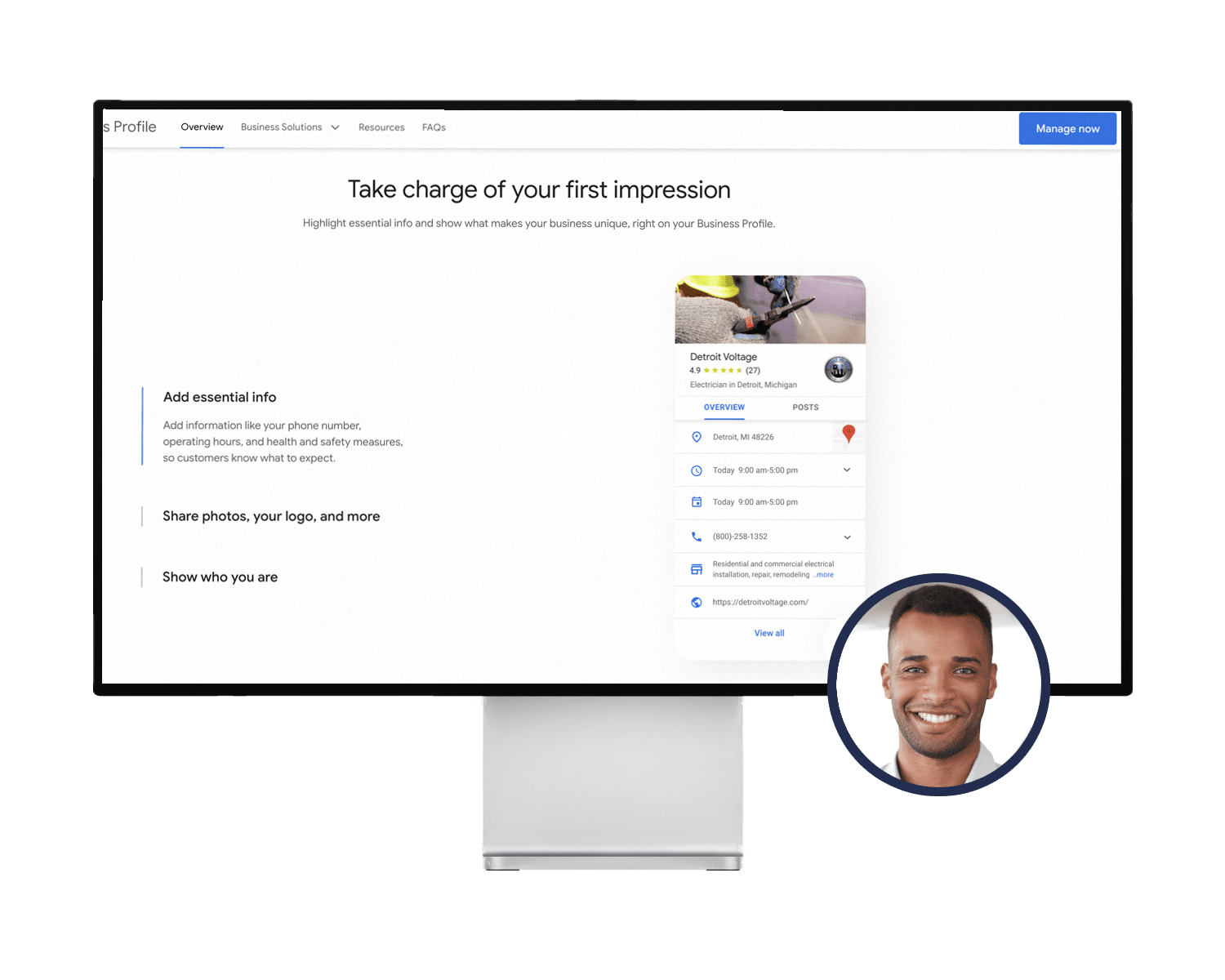 Online
Reputation
Builder
A review request is a text message sent to customers for feedback or a review. Positive customer feedback helps improve your online profile and lower your advertising costs.
Inform your Customers of your Arrival Time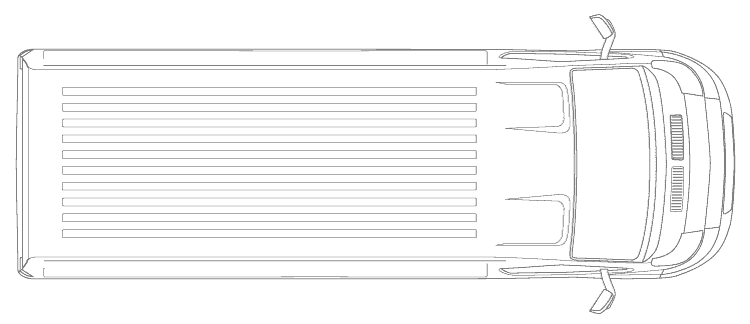 Automated Appointment Reminders
Text appointment reminders help keep your business running smoothly by informing your customers about their upcoming appointments. In addition, it allows for quick communication between you and a client by simplifying the appointment confirmation process.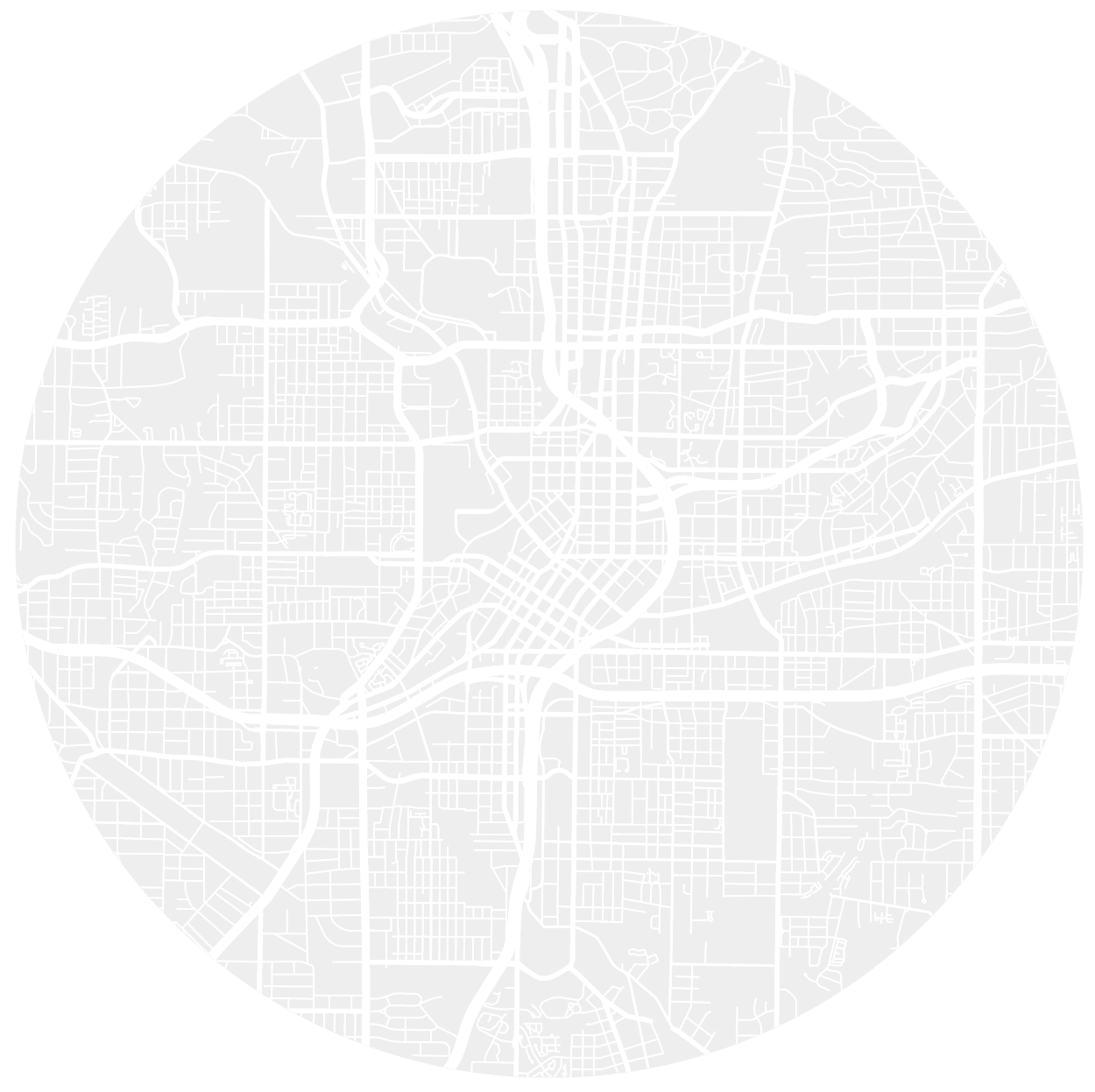 Reduce Missed Appointments
Intergrated Appointment Confirmations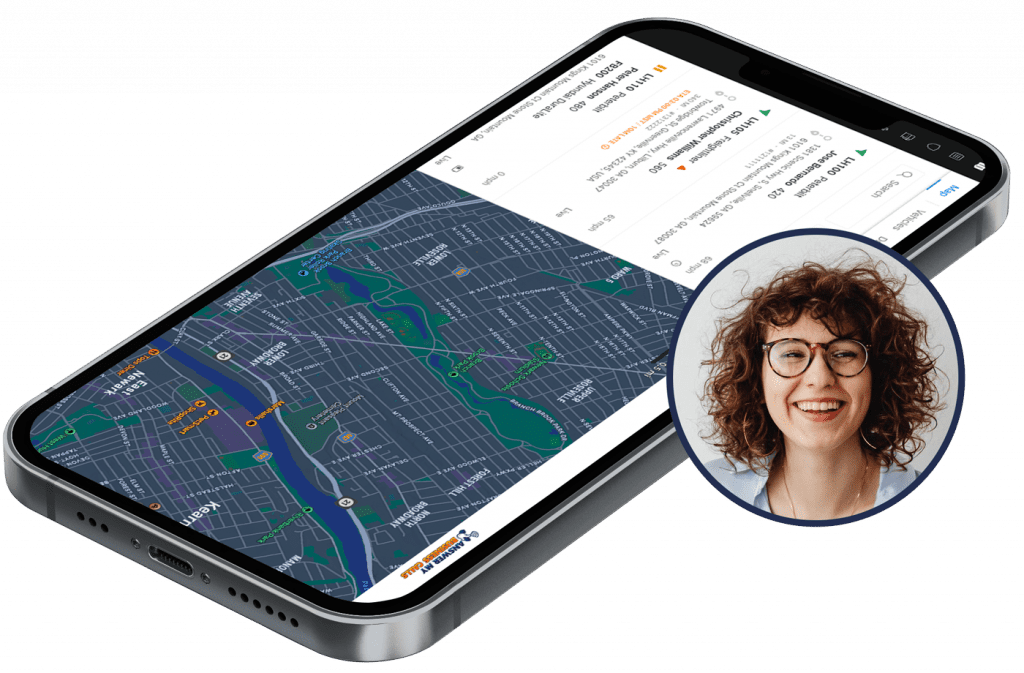 Transform
Your
Business
Like
Never
Before
We know that running a business is hard, but it doesn't have to be impossible. With Answer My Business Calls, scheduling clients has never been more straightforward. For home services industries, call handling services like ours can make a huge difference in your productivity, growth, and overall satisfaction, helping you focus on the projects you need to get done without interruption. So call our team and ask us everything you need about phone answering and scheduling services. Start your free trial for a first-hand glimpse of our services and simplify scheduling service appointments.
Are There Any Long-Term Contracts?
We're so confident you will love our phone answering service that we don't lock you into long-term contracts. Instead, our service is monthly.
What Phone Number Do My Customers Call to Reach Me Through Your Service?
You keep your existing phone number and forward your calls to us. You can forward your calls to us full-time or part-time.
How Long Does It Take To Get Started?
You'll have immediate access to our platform upon signing up. With most new subscribers, we answer your calls the day you sign up. Please note that holidays and weekends may extend the time we take to activate your phone number.
Do I Get To Keep the Customer Profile Data Entered Into the Platform?
All of your customer profile information is yours to keep. Upon request, we will email you a file of all the customers on your database.
Where Are You Located? And Who Answers My Calls?
Your calls are answered immediately by a local US-based agent familiar with your company. We currently have answering service locations in the following areas:
Bedminster, New Jersey
Haddonfield, New Jersey
Painesville, Ohio
Las Vegas, Nevada
West Palm Beach, Florida
Can I Import My Existing Customer Database Onto the Answer My Business Calls Platform?
Absolutely! We can upload your current customers onto our platform.
Who Is the Service For?
Our system is designed for small businesses and self-employed contractors. Whether you are a one-person operation and answer all your calls or have a small team by your side, we provide you and your staff relief and a better work-life balance. In addition, our system flexibility allows total control over the amount of assistance you require.
Are You a 24/7 Answering Service?
Yes, we are available to answer your calls 24 hours a day, 7 days a week, 365 days a year.