HVAC contractors are always on the run. Everyone needs well-functioning heating and air condition systems, not to mention efficient air ducts and ventilation systems. With so much to do, what time does your business have to spend hours operating as an HVAC call center and a fully functioning service team?

That's where Answer My Business Calls comes in! Our HVAC answering service is your one-stop shop to answer all client inquiries, concerns, and needs. Our live answering service for HVAC companies employs some of the most skilled receptionists in the industry, capable of understanding the services and specialties of your organization and conveying it thoroughly to clients. There's no HVAC phone answering service like ours, and we guarantee that the trickle-down effect of our team will ease the burden on everyone you employ.

Contact us today to unlock our premium service. Check out our competitive pricing or ask us any questions that come to mind. We're here for you just like we're here for your clients. So don't look toward any other HVAC answering service but ours!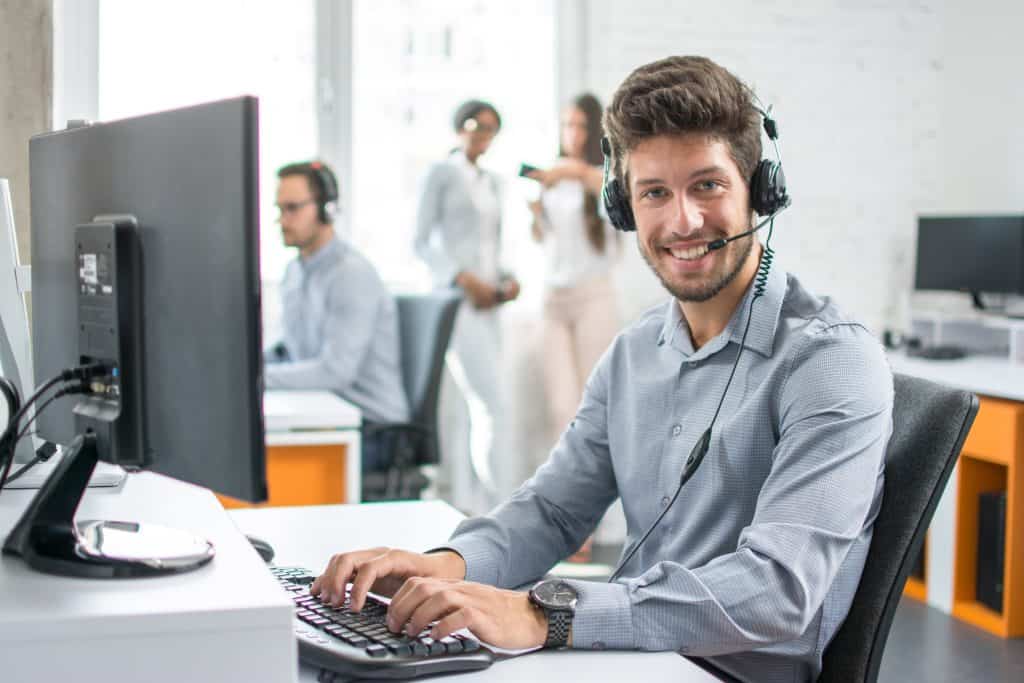 Benefits of HVAC Call Answering
HVAC call answering is more than just a convenient option for business owners. For many start-ups and small businesses, an HVAC answering service can be a godsend. There's only so much time in a day, and as much as you might not want to sleep, overworking yourself and your employees isn't a recipe for success. An HVAC phone answering service takes care of you during the moments you need it most. So when you're asleep, busy on another call, or handling a personal matter, Answer My Business Calls is working on keeping your company growing!
What else can we do for you? Here are the benefits of our live answering service for HVAC companies.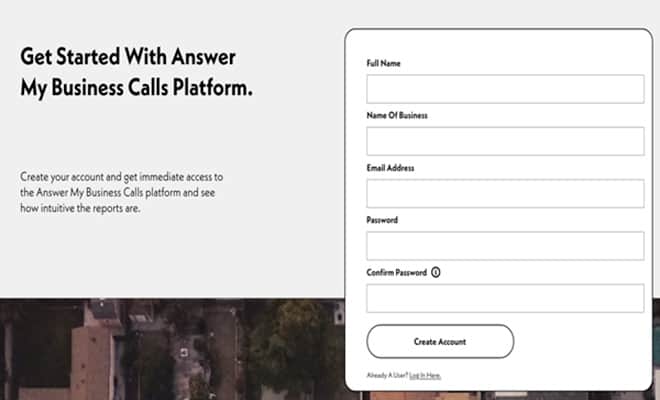 Every call is critical to your business. With our HVAC answering service, you won't ever miss an opportunity to secure a new client. HVAC emergencies happen around the clock, so there's opportunity everywhere. Take advantage of it with Answer My Business Calls.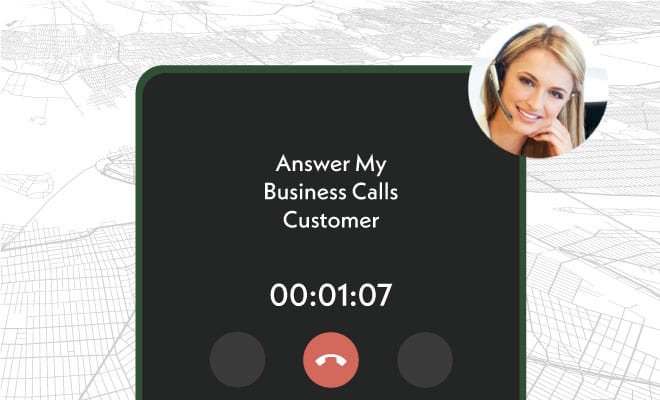 You
Can
Focus
More
on
Business
Operations
It doesn't matter how well you talk to clients; you won't have the best reputation if you can't deliver on what your clients are paying for. Unfortunately, answering calls takes away precious time that would otherwise be devoted to performing your job as perfectly as possible. With our answering service for HVAC companies, it's never been easier to focus on doing what you know best.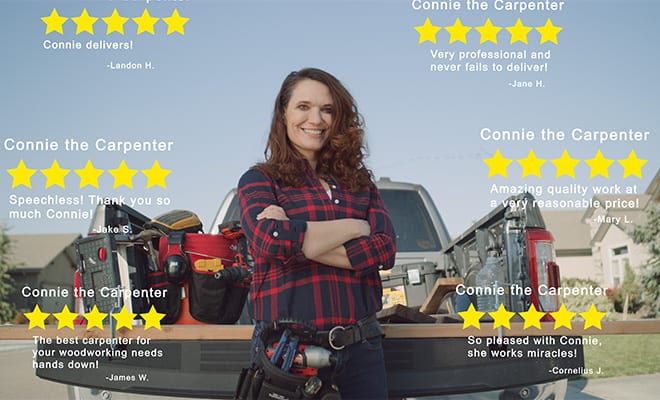 Give
Your
Clients
a
Personalized
Touch
Sure, voicemails or AI chats can get the job done, but a human touch still makes a huge impact. Our HVAC call answering gives your clients a people-to-people interaction that ensures trust and care. You'll secure more clients simply by providing clients instant gratification with a personalized touch.
Show Clients That You're Serious About Service
Even if you're in an emergency, potential clients want to see that you're worth the price of admission. With our detailed receptionists, we'll give accurate information down to your company's core and represent your brand the way you would yourself. This will show callers you're a professional business that takes pride in its work.
HVAC Contractor Scheduling Software
HVAC contractor scheduling software has never been more detailed and thorough. At Answer My Business Calls, our software will inform you about client calls and information through instant messages. You can use our software with advanced proximity appointment scheduling to maximize your days, and colleague networking to help grow your business. Our state-of-the-art software makes both of our jobs easier and solidifies the importance of partnering with our team.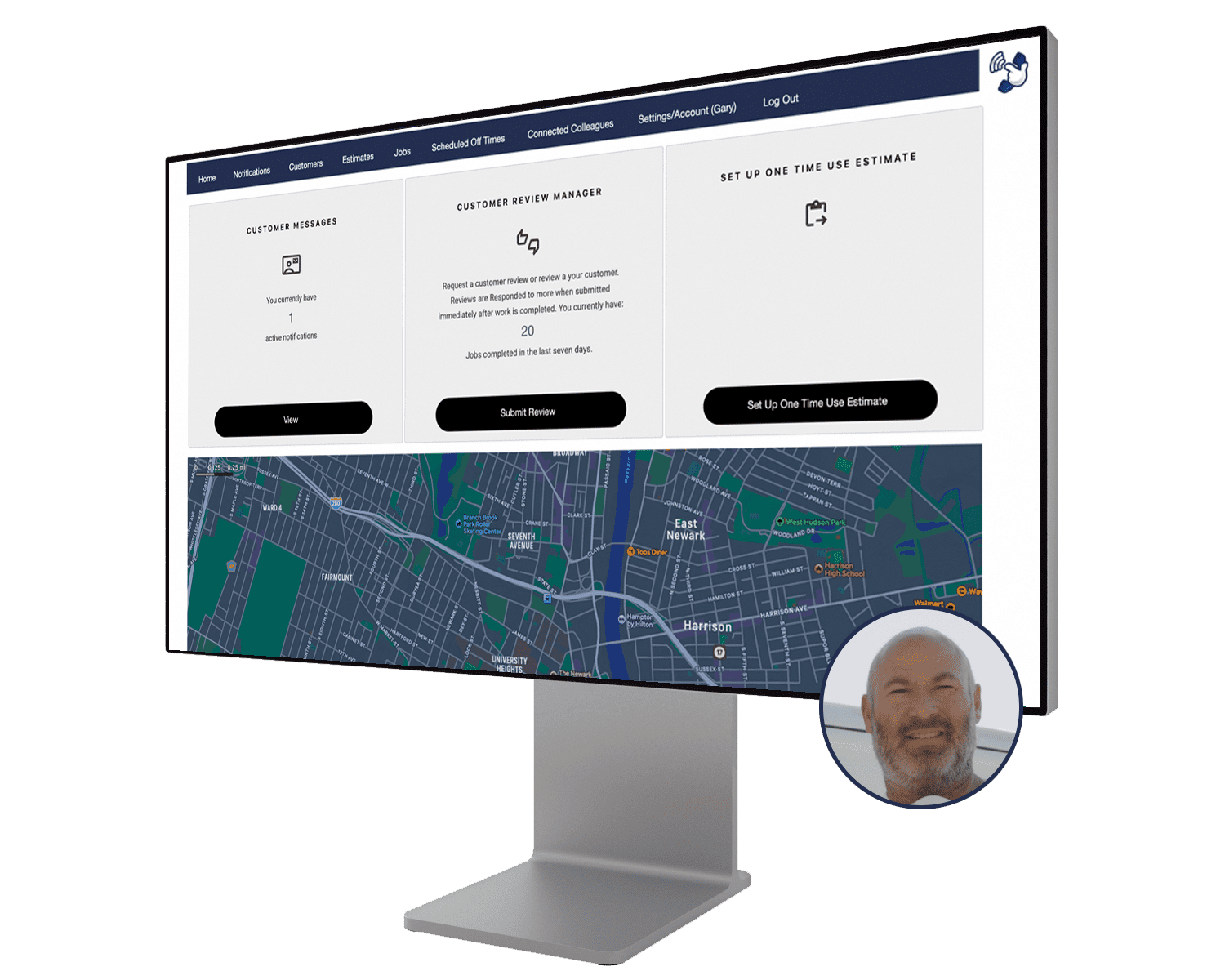 Reduce Wear & Tear On Vehicles
First Impressions Matter — An HVAC Virtual Receptionist Can Set the Right Tone for Your Business
Don't let anyone fool you — first impressions certainly impact your relationship with others, especially if you're running a business. No one wants to work with a company they can't trust, and teaming up with our HVAC answering service is the best way to secure as many leads as possible while freeing up time for your other needs.
At Answer My Business Calls, we give plenty of companies the ability to focus on servicing evaporator coils, cleaning out drain lines, and other services that make your mark on the community. Now you can focus on getting the job done and doing it right and won't have to worry about failing to answer a potential client. The ramifications will be felt company-wide, and we'll be pleased to watch your HVAC company grow to new heights!
Start your free trial today! An HVAC virtual receptionist is ready and waiting to understand your needs and provide you and your clients with superior service. Enjoy the premium services and features that come with our answering service for HVAC companies by creating a free account with Answer My Business Calls.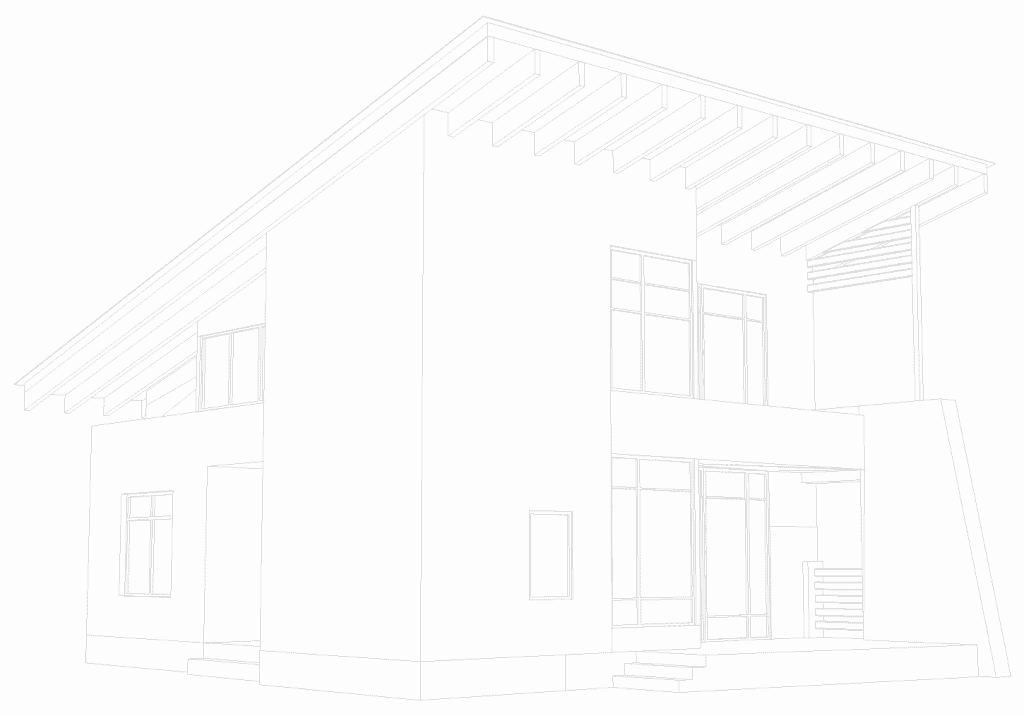 Increase Your Google Review Rating
Improve Your Customer Lead Quality
Increase Referrals & Retention Rates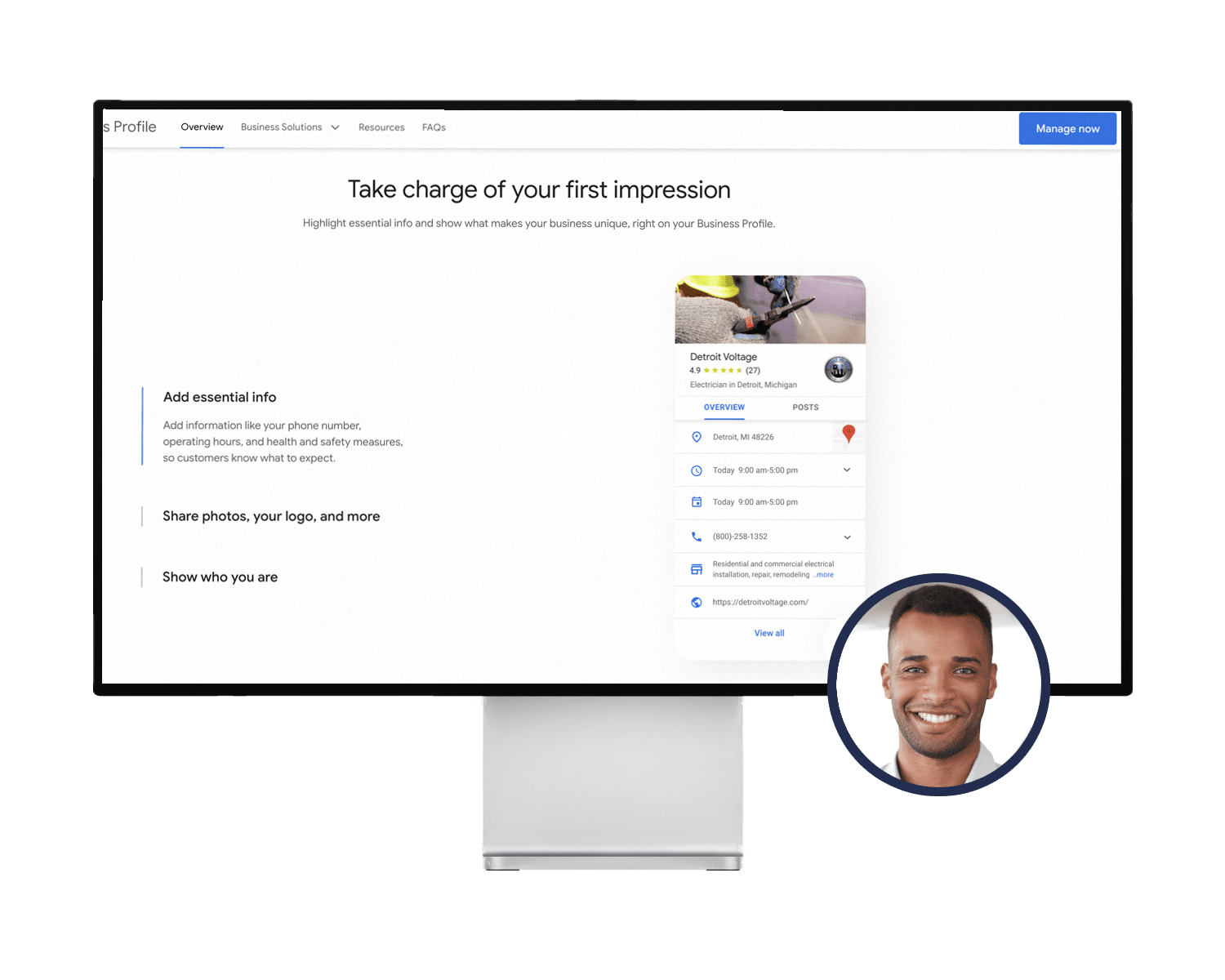 Show
Clients
That
You're
Serious
About
Service
Even if you're in an emergency, potential clients want to see that you're worth the price of admission. With our detailed receptionists, we'll give accurate information down to your company's core and represent your brand the way you would yourself. This will show callers you're a professional business that takes pride in its work.
Are There Any Long-Term Contracts?
We're so confident you will love our phone answering service that we don't lock you into long-term contracts. Instead, our service is monthly.
What Phone Number Do My Customers Call to Reach Me Through Your Service?
You keep your existing phone number and forward your calls to us. You can forward your calls to us full-time or part-time.
How Long Does It Take To Get Started?
You'll have immediate access to our platform upon signing up. With most new subscribers, we answer your calls the day you sign up. Please note that holidays and weekends may extend the time we take to activate your phone number.
Do I Get To Keep the Customer Profile Data Entered Into the Platform?
All of your customer profile information is yours to keep. Upon request, we will email you a file of all the customers on your database.
Where Are You Located? And Who Answers My Calls?
Your calls are answered immediately by a local US-based agent familiar with your company. We currently have answering service locations in the following areas:
Bedminster, New Jersey
Haddonfield, New Jersey
Painesville, Ohio
Las Vegas, Nevada
West Palm Beach, Florida
Can I Import My Existing Customer Database Onto the Answer My Business Calls Platform?
Absolutely! We can upload your current customers onto our platform.
Who Is the Service For?
Our system is designed for small businesses and self-employed contractors. Whether you are a one-person operation and answer all your calls or have a small team by your side, we provide you and your staff relief and a better work-life balance. In addition, our system flexibility allows total control over the amount of assistance you require.
Are You a 24/7 Answering Service?
Yes, we are available to answer your calls 24 hours a day, 7 days a week, 365 days a year.